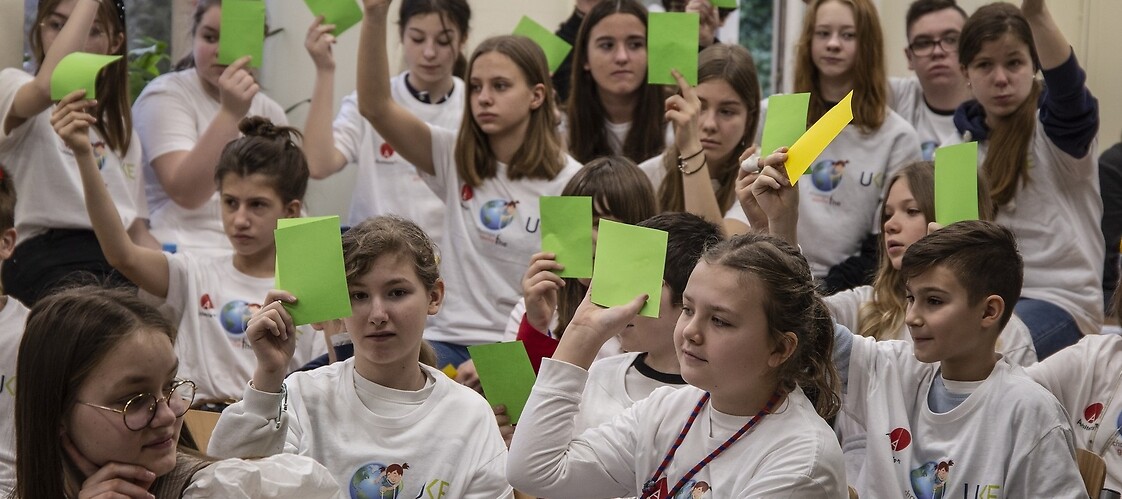 Intelligent Local Government - Change the Game. We are starting a new educational campaign
On 28 February, UKE and the ArchitectsPL Foundation are starting a campaign focused on local governments, which aims to encourage children from local schools to take action to protect the climate using modern technologies. The final of the campaign will take place on Earth Day – 22 April.
At UKE, we take initiatives to develop an information society and raise digital competences of children and young people. The Intelligent Local Government - Change the Game campaign is targeted at around 50 local governments in Poland and Lithuania. It will allow them to learn about modern technologies enabling the acquisition and analysis of environmental data.
As part of the action, we will provide local governments with sensors developed by the Central Mining Institute to determine air quality. They will be installed in schools, where students will monitor the indications and based on them prepare visualizations of the received data. This will be the basis for conducting educational classes, and the competition for the best visualization will be an incentive for daily monitoring of indications.
The collected information will be also used to create a pollution map on the dedicated website http://changethegame.pl/.
Intelligent Local Government - Change the Game is another joint venture of UKE and ArchitectsPL, after the Code & Share action carried out in 2017 and 2018. In the second edition of this event, almost 1,800 students from schools in Poland and Lithuania set a Guinness record of simultaneous participation in a lesson devoted to new technologies.
[UPDATE April 22, 2020] - due to the epidemic # COVID19 we had to suspend the action. But #changethegame will be back from September, with the new school year! We will keep you up to date on our social media.