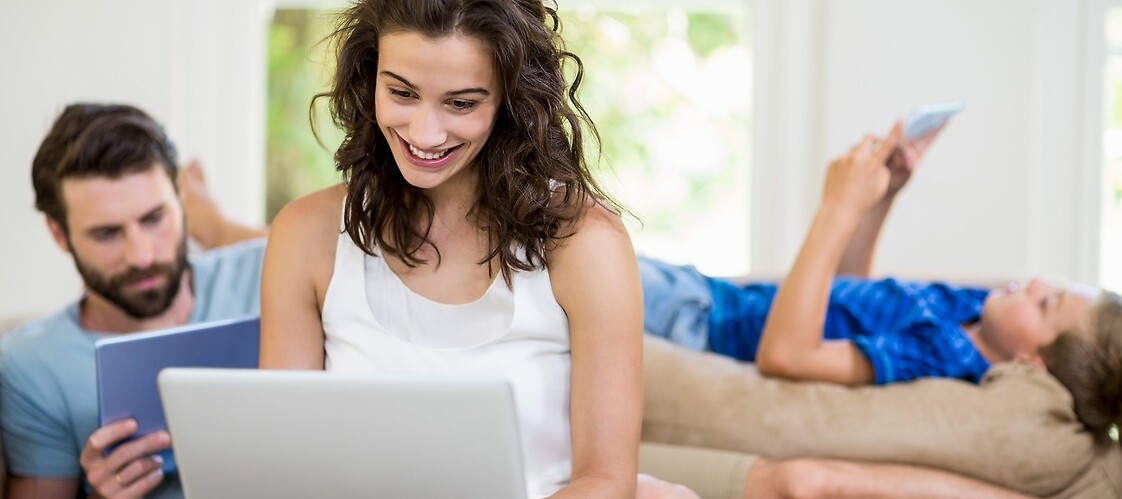 Consumer survey 2020 - individual customers
As many as half of Poles surveyed saw an increase in demand for telecommunications services during the pandemic - according to our latest study, showing how individual customers used telecommunications services in 2020 and how they rate their quality.
During the pandemic in 2020, the most frequently used services were voice calls and instant messaging - indicated by one in two people surveyed. Almost one in three people also mentioned social networks, SMS messages and - slightly less frequently - online shopping.
Last year, the quality of telecommunications services was particularly important - every fourth Pole surveyed in 2020 worked remotely, of which almost half part-time (up to 10 working days per month). The quality of telecommunications services during remote work is usually assessed positively.
However, it is different with online learning: 23% of respondents used it and every fifth negatively assessed the quality of telecommunications services during e-learning. The most common problems faced by online learners were technical issues with applications and internet disruptions, both of which affected half of them.
What else does the study show? As many as 92% of respondents using a mobile phone use the Internet on their phones. Of these, more than half of the respondents use the Internet as a post-paid subscription. 80 percent use instant messaging on the phone, and Messenger is the most frequently chosen application.
The most popular type of Internet access, however, is fixed-line access, which is used by nearly two thirds of respondents.
The vast majority of Poles know the concept of the 5G network. Only 13% of the respondents claim that they have not come across this concept before. People using mobile telephony in most cases are satisfied with the parameters of the network they use so far.
We invite you to read the report (in Polish).