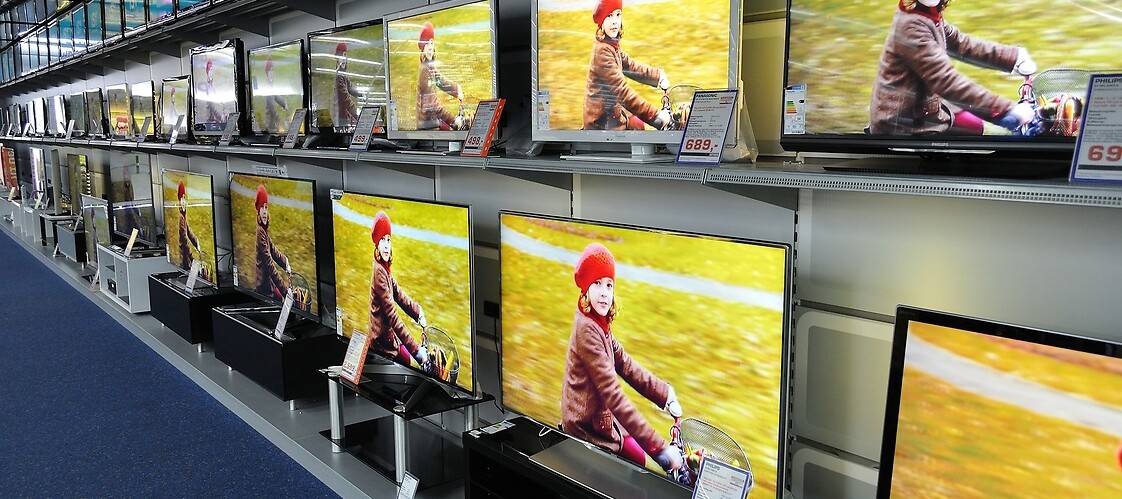 When buying a TV set, check its parameters
The standard of digital terrestrial television in Poland will soon change. When buying a new TV set, make sure that it will be able to correctly receive the content broadcast in the DVB-T2/HEVC standard.
The method of broadcasting digital terrestrial television is currently changing in Europe by replacing the existing DVB-T system with a more effective DVB-T2. In Poland, this change is expected to take place by June 30, 2022. DVB-T2 transmission will be carried out using image coding in accordance with the HEVC standard (also known as H.265 or MPEG-H Part 2). Only TV sets capable of decoding such a compressed image will be able to correctly receive broadcast television programmes. So if you are a viewer of digital terrestrial television and you intend to buy a new TV, make sure that it will be adapted to receive content broadcast in the new format. Many commercially available TV sets are already equipped with a DVB-T2 decoder, but can only decode an image encrypted according to the older video coding standard: AVC (also known as H.264 or MPEG-4 Part 10). After the introduction of the DVB-T2/HEVC transmission standard in Poland, these TV sets will no longer "recognize" broadcast content and it will be necessary to buy an external decoder.
Therefore, when buying a new TV, make sure it has the ability to decode DVB-T2 signals with HEVC codec (also called H.265 or MPEG-H Part 2). It is also desired for the new TV to decode sound encoded in accordance with the E-AC-3 standard.
Information on the date of introduction of DVB-T2/HEVC in Poland can be found on pages 16 and 17 of THE NATIONAL ACTION PLAN FOR CHANGING THE 700 MHz BAND ALLOCATION IN POLAND (in Polish).
The full text of the Regulation on this matter can be found here (in Polish).