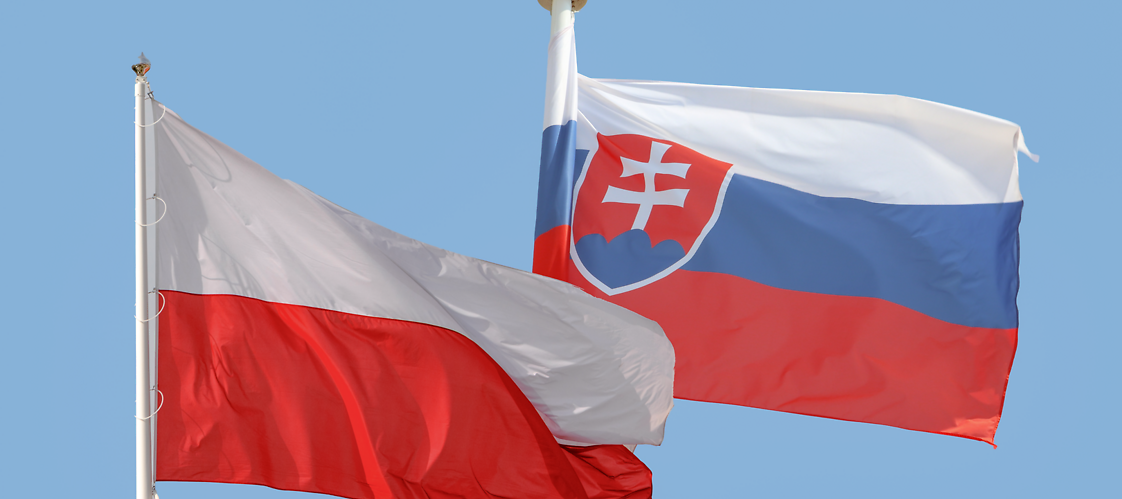 UKE's videoconference with the Slovak telecom regulator Teleoff
On 4 and 10 November 2021 UKE held a videoconference with the Slovak telecom regulator Teleoff. The meeting was chaired by UKE President Jacek Oko and Teleoff Chairman Ivan Martak.
Thanks to modern communication technologies, international cooperation is maintained at an essentially unchanged level, despite the difficulties posed by the continuing COVID-19 pandemic. The meeting with Teleoff was also held remotely. Its aim was to exchange experience and best practices in various areas of electronic communications market regulation.
UKE experts shared their knowledge and practical solutions applied to the implementation of the Polish Broadband Plan and the use of EU funds for telecommunications infrastructure, as well as the regulation of access to poles of Polish energy companies, ensuring wholesale access to physical infrastructure, unsolicited communications, the frequency spectrum monitoring system. In turn, the Slovak side presented its experience and problems encountered in the use of frequency bands 3.8-4.2 GHz, zero rate, universal service in telecommunications and regulation of dark fibre.
Thanks to this meeting, UKE and Teleoff, which mainly cooperate on a daily basis in BEREC and other European and global forums, were able to provide each other with valuable tips and advice on how to deal with the problems they encounter in ongoing regulatory activities. The exchange of experience and further discussion on the above issues will continue at expert level.