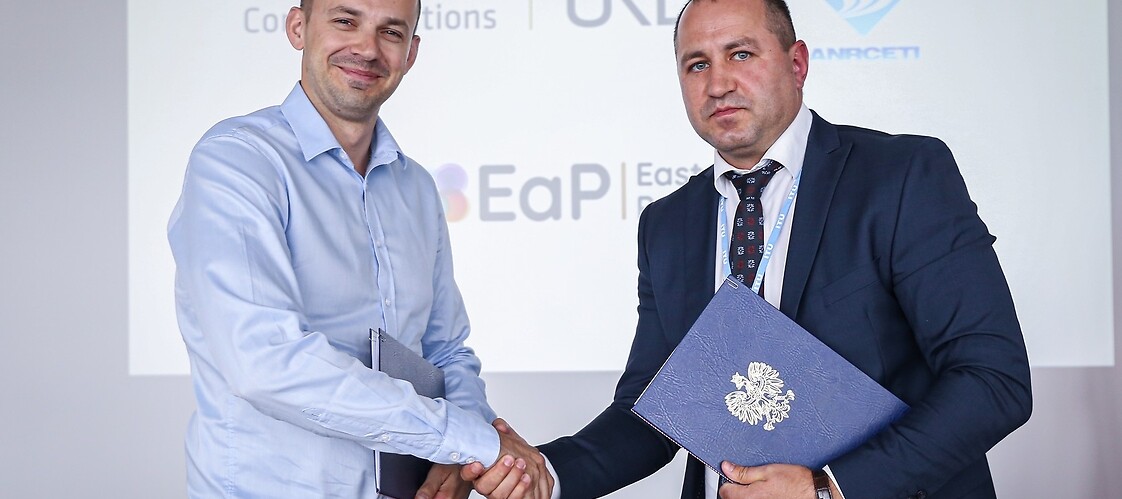 Signing of the Memorandum of Understanding with the NRA from Moldova (ANRCETI)
On 3 July 2019, the President of UKE signed of the Memorandum of Understanding in the field of electronic communication between with the National Regulatory Authority of Moldova (ANRCETI).
The development of cooperation with the Moldovan regulator is an important element in strengthening relations with the Eastern Partnership countries within the framework of the Electronic Communications Regulators Network of the Eastern Partnership (EaPeReg).
As part of the exchange of mutual experiences and good practices in the telecommunications and postal sectors, the organization of joint workshops and regular meetings at expert level is planned in the future.
We hope that today's ceremony will mark a series of regular visits and contacts between UKE and ANRCETI.