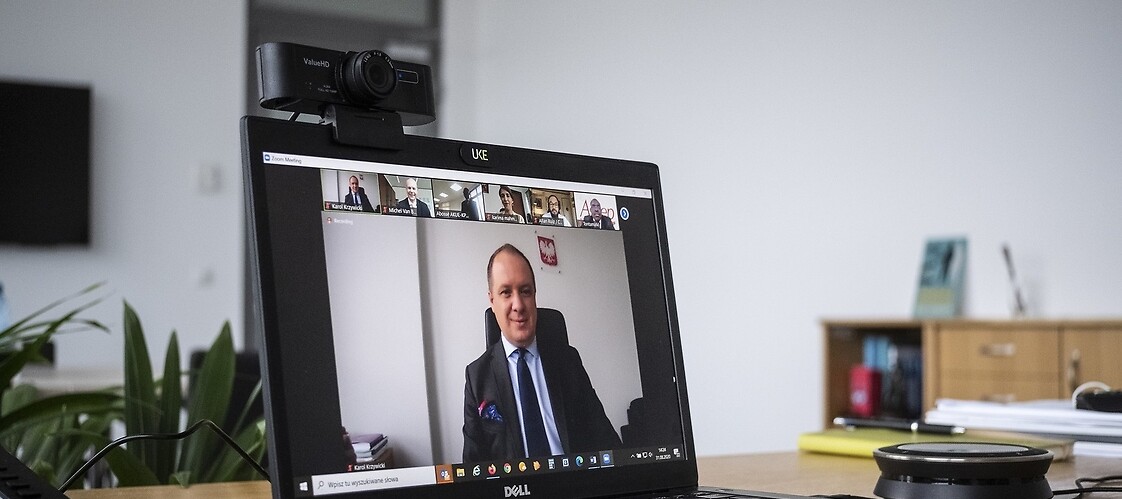 Regulatory Associations Meeting 2020 during GSR-20 attended by EaPeReg
This year the Regulatory Associations (RA) Meeting took place virtually on 31 August 2020 during the 20th Global Symposium for Regulators (GSR-20). The RA meeting was chaired by Mr Michel van Bellinghen, incoming BEREC Chair.

The Regulatory Associations Meeting at GSR-20 provides a unique platform for Regulatory Associations to share experiences and knowledge, to discuss how they can collaborate, and to identify means to build back better in a post-COVID digital ecosystem, and bring affordable, safe, secure and trusted connectivity and online access and use to people in their respective regions.

The topic for discussion this year focused on the role of regional and international organizations and collaboration at regional level in a post-COVID World to address the challenges of Building Back Better. In addition, regional regulatory associations were also able to share on their activities since last GSR-19.

Deputy President of UKE Mr. Karol Krzywicki in his capacity as the EaPeReg Chair 2020 represented EaPeReg during the abovementioned event. Mr Krzywicki presented the EaPeReg, its achievements, tasks and challenges. He underlined that EaPeReg is specifically focused on strategies for development of broadband, harmonized spectrum allocation, more harmonized international roaming pricing, and strengthened independence of national telecom regulators in the EaP region.

Mr Krzywicki also stressed that EaPeReg highly appreciates cooperation with other regulatory associations, sees great added value in it and wants to continue developing these good relations through the exchange of knowledge and good practices.