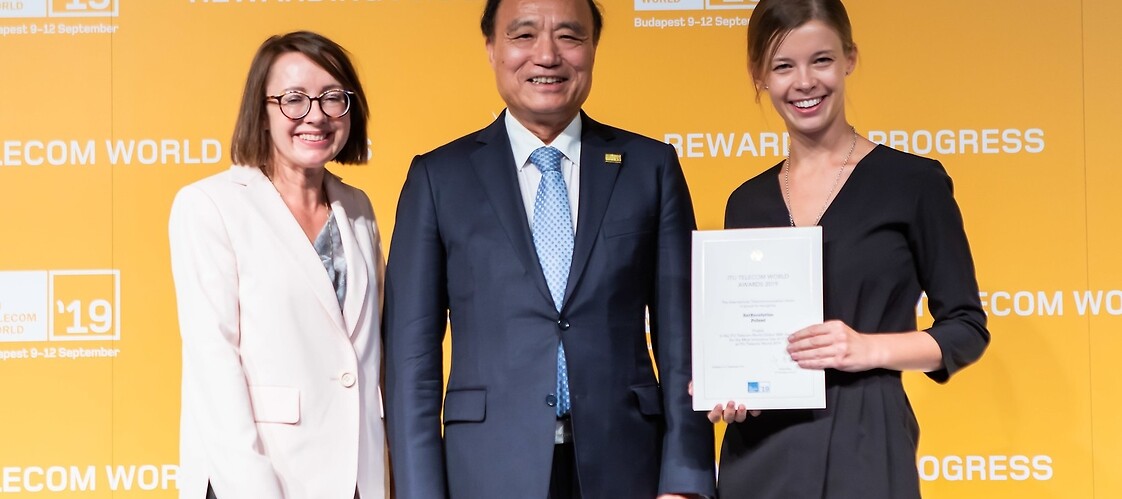 Polish company among the most innovative global SMEs
SatRevolution S.A. became the ITU Telecom World Global SME Awards finalist and received the award for the most innovative use of ICT. The awarding ceremony took place on September, 12 during the ITU Telecom World 2019, in Budapest, Hungary.
SatRevolution S.A. was founded in 2016 and is Wroclaw-based NewSpace company. It specializes in Nanobus platforms, subsystems and nanosatellite based services. The company provides also in-house R&D, assembly, integration and testing.
The finalist took part actively in the Polish space in the stand for V4 countries, the initiative of the Office of Electronic Communications, the Polish Investment and Trade Agency, Foreign Office in Budapest, the Ministry of Entrepreneurship and Technology and the Hungarian Ministry of Foreign Affairs and Trade.
More information will be found on UKE website.