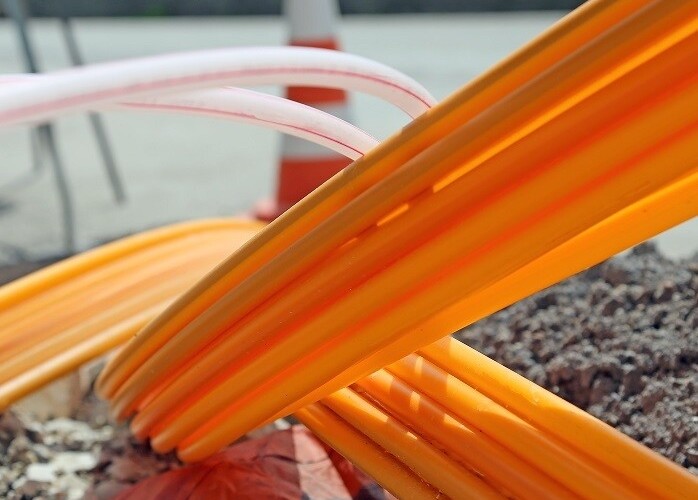 OPDP promoting competition in white spots
Investments as part of the Operational Programme Digital Poland (OPDP) create opportunities for faster infrastructure development, providing households and educational facilities with internet access even in areas affected by the digital divide.
Within OPDP Measure 1.1, telecommunications undertakings use co-financing to develop broadband networks in areas affected by the digital divide. According to co-financing conditions, beneficiaries are obliged to provide wholesale broadband access to networks developed as part of OPDP. This means that other operators wishing to provide services in the same area can make use of the wholesale offer of the beneficiary.
Co-operation conditions
For the purposes of the first OPDP competition, the President of UKE prepared the "Requirements for the NGA network – OPDP". On the basis of a statement attached to the co-financing contract, a beneficiary of the first OPDP competition is obliged to abide by these requirements and to prepare a wholesale offer. In the first OPDP competition, such offers are not subject to approval by the President of UKE.
Recommendations
In the cases of the second and third competitions, the President of UKE with representatives of the telecommunications market prepared recommended conditions of co-operation between operators. These are not binding, but their aim is to support the beneficiaries in the preparation of their own wholesale offers.
Beneficiaries of the second and third OPDP competitions are obliged to present draft wholesale offers for households and draft price lists for broadband internet access for schools to the President of UKE for approval. The documents may be presented for approval either in the form of one wholesale offer or in the form of two separate documents.
Verification of access conditions relates to the key conditions of co-operation which have an impact on ensuring open wholesale access, and therefore comprises i.a. the scope of required wholesale services, the key rights and obligations of the parties, or wholesale prices.
Certain detailed co-operation conditions, such as deadlines for accomplishment of processes, scope of required information or detailed technical solutions may be verified only in relation to specific facts and may be analysed after project accomplishment as part of inspections or disputes over network access.
The resolution of disputes between operators concerning access to OPDP networks is based on a uniform procedure set out in Art. 27(7) of the Mega-law.