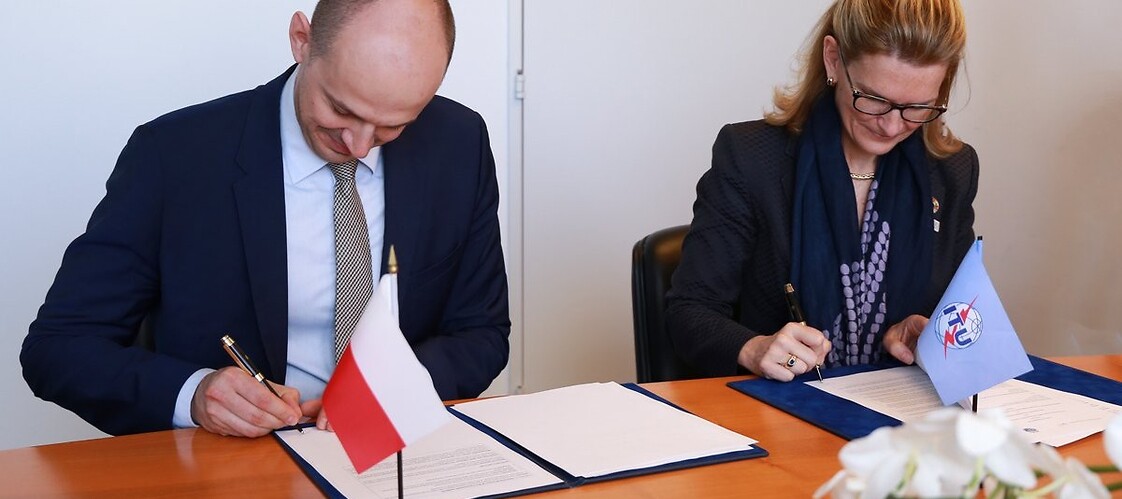 Letter of Engagement between UKE and ITU
On April 8, 2019, the President of the Office of Electronic Communications, Marcin Cichy, signed with the Director of the ITU-D Office, Doreen Bogdan-Martin, Letter of Engagement on Building Interactive Terrestrial (Optical Fibers and Microwaves) Transmission Maps for Poland.
Pursuant to this document, UKE will provide ITU with data on broadband infrastructure in Poland, thus helping ITU in the process of creating an interactive map of broadband infrastructure for the whole world (see the ITU website)
The data submitted to ITU by UKE will be based on seven general parameters, i.e.:
transmission network length,
node locations,
equipment type of terrestrial transmission network,
network capacity (bit rate),
number of optical fibres within the cable,
operational status of the transmission network,
percentage of population within reach of transmission networks.
UKE, by providing the above data, engages with ITU in the construction of a project that enables consumers around the world to get acquainted with access to broadband backbone networks, regulators and administrations on a comparison of existing solutions in different countries and check the implementation level of the so-called broadband plans, and entrepreneurs to get acquainted with investment opportunities.

The map will be developed as part of independent and separate projects run by ITU and UKE. UKE will be involved in data collection, clearance of available data and their submission to ITU. In turn, ITU will cover the cost of data processing and presentation of the data obtained from the Polish side in the form of interactive maps. ITU will also cover the system maintenance costs.