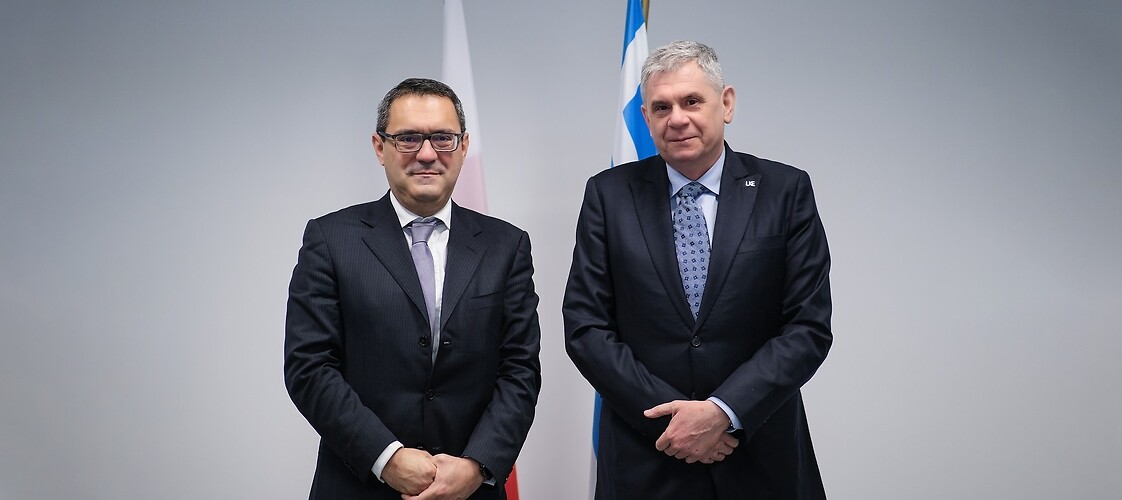 Hybrid workshop with the Greek regulator EETT
On November 30, 2021, UKE organized the first hybrid workshop with the Greek regulator EETT. A three-person Greek delegation led by the President of EETT, Professor Konstantinos Masselos, participated in the meeting at the UKE headquarters, the other participants from the Greek side took part remotely. The meeting was opened by the President of UKE, Dr. Jacek Oko.
The aim of the workshop was to exchange experiences and best practices in various areas of regulation of the electronic communications market, including market analysis and applied economic remedies. In addition, UKE experts discussed issues related to services and numbering in the field of premium rate, quality of services and the functioning of mobile and fixed communications markets.
In turn, EETT representatives also presented their methodology for collecting and analysing data in terms of coverage and quality in mobile networks.
The President of UKE congratulated the President of EETT on his election as the President of BEREC for 2023 and declared UKE's support and active participation in activities within the network.
At the end, both sides expressed their willingness to continue bilateral cooperation by organizing further thematic workshops.