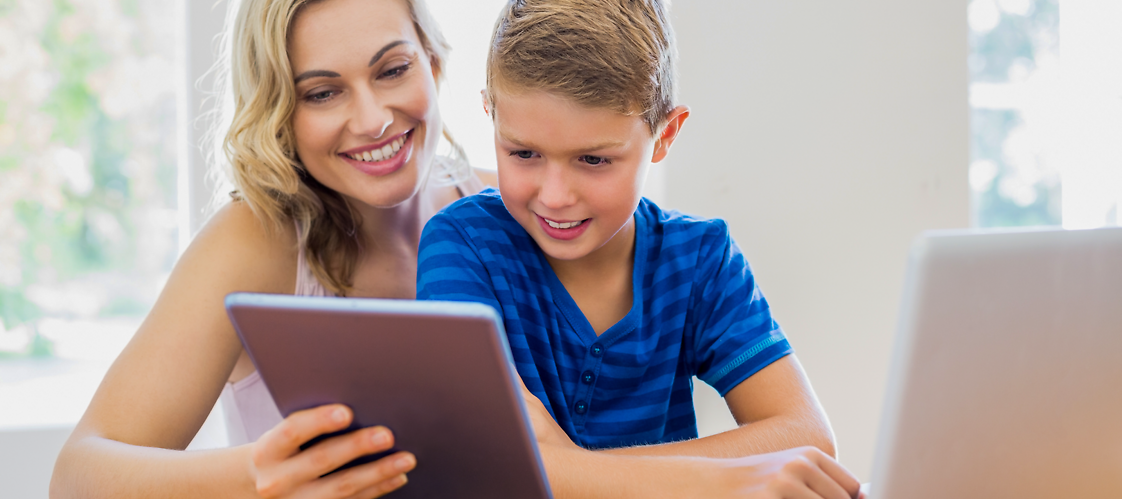 Consumer surveys of children, parents and teachers 2020
We present the results of the latest 2020 consumer surveys conducted among children, their parents and teachers. They show how the youngest use telecommunications services and what remote learning has been like the past year.
Children and parents
Over 80% of school-age children have a mobile phone. Usually, the use of one's own mobile phone starts at the age of 7-8. The overwhelming majority of children use a smartphone, and as far as the offer is concerned, the share of subscribers and pre-paid users is similar.
Almost all school-age children (97%) use the Internet. As in the case of a mobile phone, the use of the Internet usually begins at the age of 7-8.
The vast majority of students use a computer / laptop available in the household for remote learning. Only 4% use equipment provided by the school / municipality.
The average monthly expenditure on the use of mobile telephony by children is usually 21-30 PLN. About 1/4 of children who have their own telephone use additionally paid services (most often game-related purchases).
2/3 of parents declare that they control the use of their child's telephone. The most common form of control is jointly establishing the rules of using the telephone with the child. The use of security settings or special parental control applications is relatively less common. 80% of parents admit that their child installs phone applications on their own.
Teachers
Although online privacy is of great importance to almost all respondents, the use of online privacy enhancing solutions is not widespread. About every second teacher uses this type of solution, the most common being: proxy and VPN.
Almost 60% of teachers agreed with the opinion that there is too much inappropriate content on the Internet containing sex, violence and swearing. Every third respondent was of the opposite opinion.
The transition to remote learning required teachers to adapt to new conditions in many areas. Every fourth respondent had previous experience in conducting online lessons.
Opinions on conducting online classes are divided. Almost 40% of teachers admitted that this form suited them, a similar percentage was of the opposite opinion. The time-consuming aspect of this form is not without its influence - according to the opinion of most teachers, preparing for online lessons requires them to spend more time than in the case of classroom lessons.
Details in the reports (in Polish).