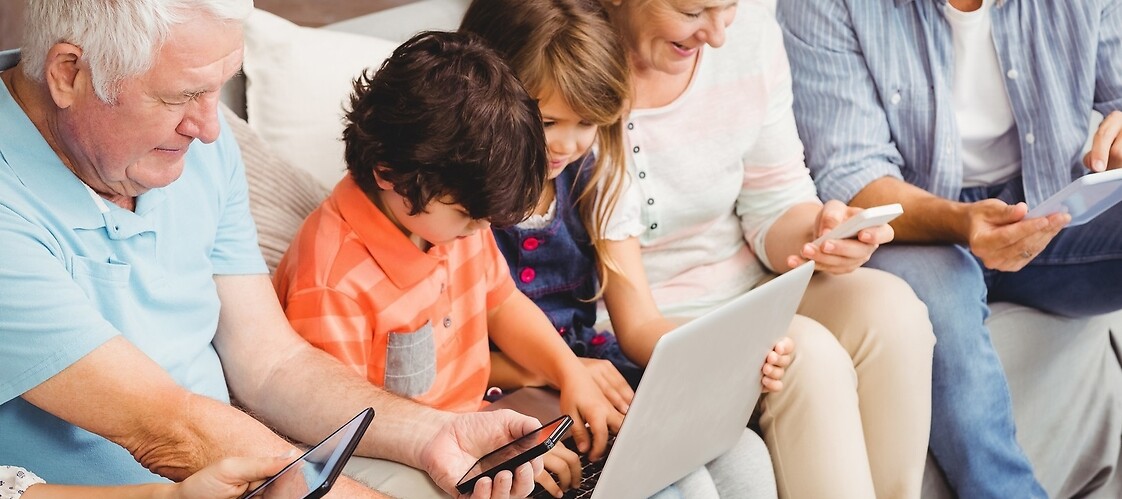 Consumer survey 2018
We present the results of the latest consumer survey, carried out in November 2018, containing information on how individual and business customers used telecommunications services on a daily basis.
A smartphone or a fixed-line telephone? One active number or more? Mobile Internet on your phone, fixed-line access or via Wi-Fi? Do we use over-the-top (OTT) services? Do we use banking applications? And how much do we spend to be online and be able to use digital services? These are just some of the questions we asked in the latest consumer survey.
As it turns out, only approx. 9% of respondents use fixed-line telephony. Most of them have a fixed-line phone out of habit. This also applies to companies - the vast majority, nearly 80 percent, have already resigned from using fixed-line telephony.
If we use mobile phones, then the vast majority of them are smartphones. We are mostly bound with the operator through a subscription agreement, although one-third of us prefer a pre-paid phone, and the average monthly bill is almost PLN 50. We definitely appreciate the fact that fees for calls within the European Union have become equal to the fees for national calls - nearly 90 percent of us use roaming services when travelling.
However, we are still getting used to mobile banking - less than one-fourth of us have a banking application on the phone, but those who have it, often decide to use it several times a week. Almost half of the respondents do not use any OTT services, whereas those who use them indicate communication services as the most frequently used. However, traditional voice calls and messages sent by SMS / MMS are still of greater importance than messenger apps.
Over 70 percent of us have Internet access, of which over 90 percent have mobile Internet access on the phone, and 67 percent use a fixed-line service. The average monthly fee for mobile Internet is almost PLN 45, and the maximum download speed is on average 70.7 Mb / s. In the case of companies, 86 percent have Internet access and more than half of them declare that this is a fixed-line access.
We invite you to read the reports.

Files to download