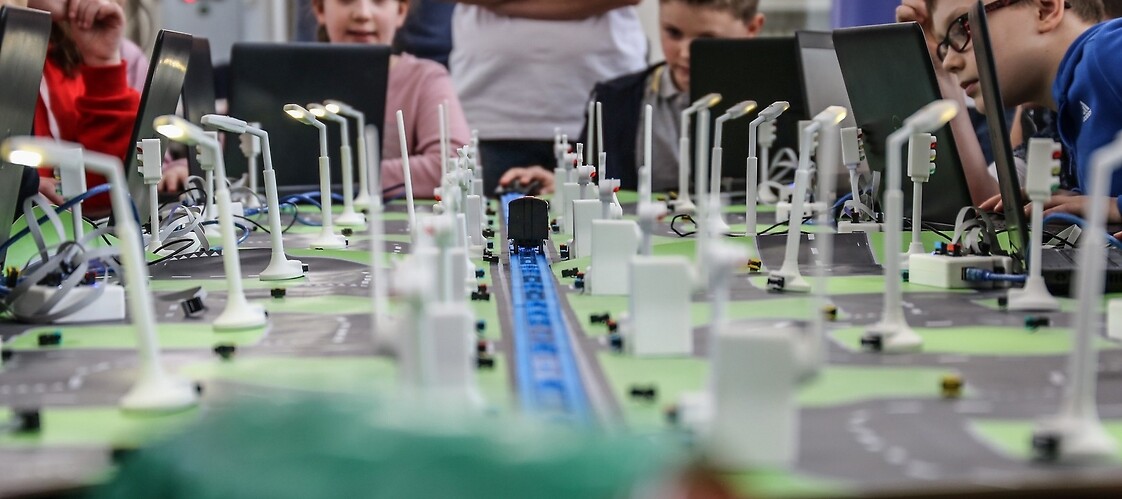 "Coding with UKE" recognized as a Winner in the international competition organized by ITU
"Coding with UKE" was recognized as a Winner in the ITU Innovation Challenge – an international contest organized by ITU as a part of the ITU Telecom World 2019. The contest was open to all the ICT-connected stakeholders; they could submit various projects in the following three categories: Ecosystem Best Practice, Digital Change-Maker and Smart Communities. UKE was awarded in the first of these three. The Jury, comprised of ICT-experts, chose the most creative projects that have a significant impact in terms of Sustainable Development Goals (SGDs) realization.
"Coding with UKE" aims at equipping children with digital skills so that they are prepared to live in our digital society and use newly emerging technologies accordingly. Therefore, UKE organizes numerous workshops and classes during which qualified trainers teach children how to code.
The Jury decided that "Coding with UKE" fulfills the goals of Ecosystem Best Practice category and is an excellent example of a replicable activity. Capacity building belongs to UKE's main priorities and this award will definitely promote UKE's activities on a larger international scale.
A representative of UKE was invited to join and participate in the Young ICT Leaders' Forum in Busan, South Korea, on 3-6 September, 2019. Participation costs will be covered by the organizers. The Forum will be a perfect opportunity to promote the idea behind "Coding with UKE" as well as all other UKE's activities prioritizing digital education and competencies.