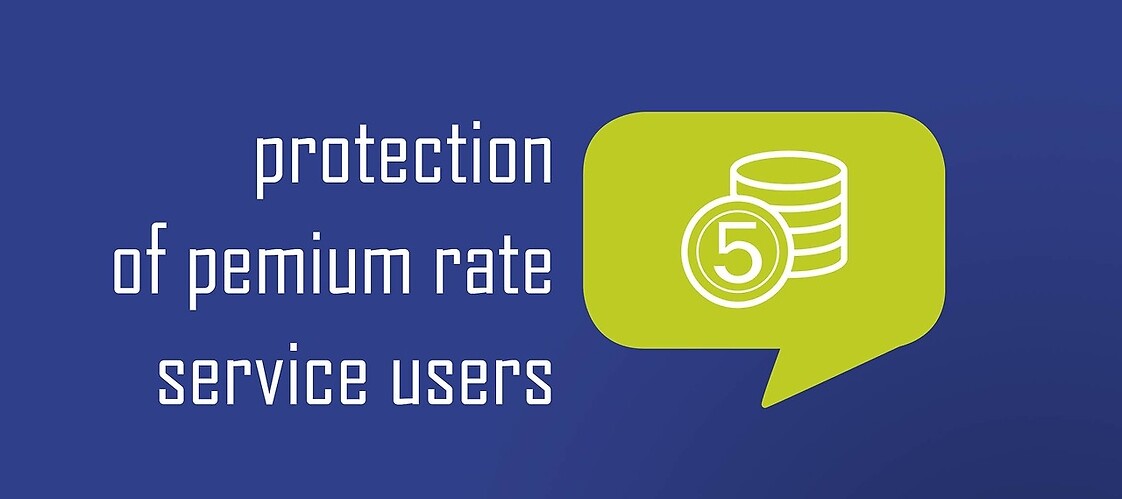 Changes to regulation of premium rate services
The aim of regulations co-drafted by UKE is to increase the protection of users on the premium rate services (PRS) market. The signals about irregularities related to PRS received by UKE mainly concern the charging of users with fees for unconsciously ordered services, usually subscriptions. To counteract this situation, it was proposed to introduce, for the services covered by the subscription, the obligation to obtain additional user consent, which should be expressed immediately before the start of the service provision. This will protect users from bearing the costs of unwanted services.
In addition, in order to protect the least-conscious users (elderly people, children), the introduction of a default price threshold is envisaged, after which the calls to premium rate numbers will be blocked. Another novelty will be the possibility to completely block premium rate services, including those that do not cause payment obligation, but may be burdensome.
In addition to preventive protection against the provision of unwanted services, the amended provisions provide for a follow-up protection: the user will not bear the costs of services provided unlawfully. This will increase the effectiveness of consumer rights protection, especially with regards to those consumers who are more susceptible to unethical market practices.