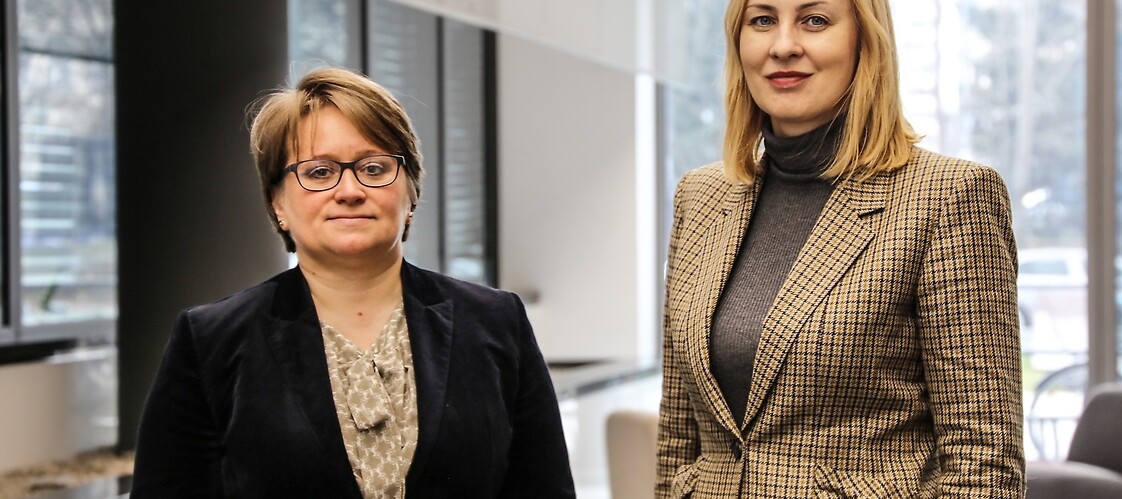 Change of roles in UKE's cooperation with BEREC
Due to appointment of Marcin Cichy, President of UKE, to the position of BEREC Vice-chair 2019 and the principle of neutrality of BEREC management, Marcin Cichy will be involved in BEREC work as the mini-board member this year and will not represent UKE.
The preparation and presentation of positions of the Polish regulatory authority within BEREC Board of Regulators will be handled by Anna Rogozińska and Aleksandra Stepnowska.
Anna Rogozińska, Director of Department of Foreign Affairs, has worked for the NRA since 2001. In 2008-2012 she was an SNE at the European Commission where she dealt with competition law in the telecommunications sector. As Director since 2014 she has been responsible for UKE international cooperation and in 2017 she was also appointed President's of UKE Representative for international affairs. Anna has a degree in foreign relations from the University of Warsaw and in addition she completed post-graduate studies in EU law at the University of Warsaw Centre of Europe in collaboration with Maastricht University and in radiocommunication at the Warsaw University of Technology.
Aleksandra Stepnowska, Head of the European Issues Unit, has been with the NRA since 2003. Aleksandra studied humanities at the University of Warsaw and holds diplomas of post-graduate studies in European integration from the University of Warsaw and in international policy from the Polish Institute of Foreign Affairs. For many years Aleksandra has been cooperating with the European Commission where she was a trainee for several months and with BEREC as a representative in the Contact Network.
The new division of tasks is fully compatible with UKE's strategic objective of building the team's expert know-how and increased participation in the BEREC work.
----
In the picture (from the left) Anna Rogozińska and Aleksandra Stepnowska