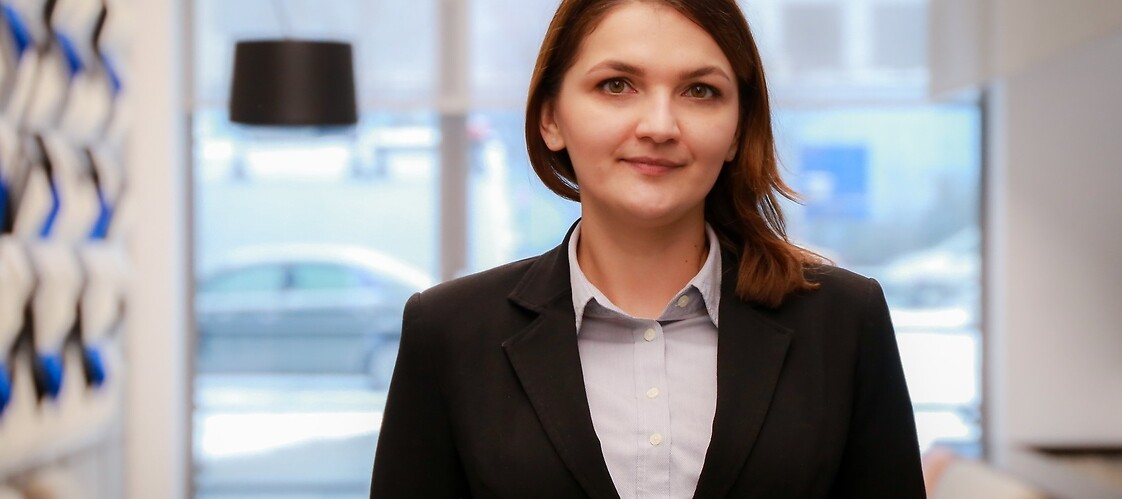 Anna Ratyńska becomes a national expert at the European Commission
As of mid-May 2019, Anna Ratyńska, a chief specialist at the European Affairs Unit of the Department of Foreign Affairs, is seconded to the European Commission as a national expert.
The task of seconded national experts is to enable the Commission to benefit from the high level of professional knowledge and experience, in particular in areas where expertise is not readily available - such as electronic communications. National experts carry out their duties solely in the interests of the Commission.
Anna Ratyńska has been lately providing operational support to the President of UKE in BEREC, reporting directly to Marcin Cichy. Previously she has been responsible for coordinating the work of UKE on the European Electronic Communications Code.
She graduated from European studies at the University of Warsaw and post-graduate studies in telecommunications and IT at the Warsaw University of Technology. She has been with UKE since 2014, before that she worked for the Energy Regulatory Office.
After the appointments of Wojciech Berezowski as vice-chairman of the CEPT Com-ITU working group, Sławomir Olszewski as co-chair of BEREC's Remedies Expert Working Group and Lidia Stępińska-Ustasiak as Chairwoman of ITU Group on Capacity Building Initiatives, Anna Ratyńska is another person from Marcin Cichy's team who will be strengthening professional image of UKE in the international arena. Building competences of the team as a key element of the organisational development strategy UKE 3.0 is carried out among others by gaining experience in the international environment.