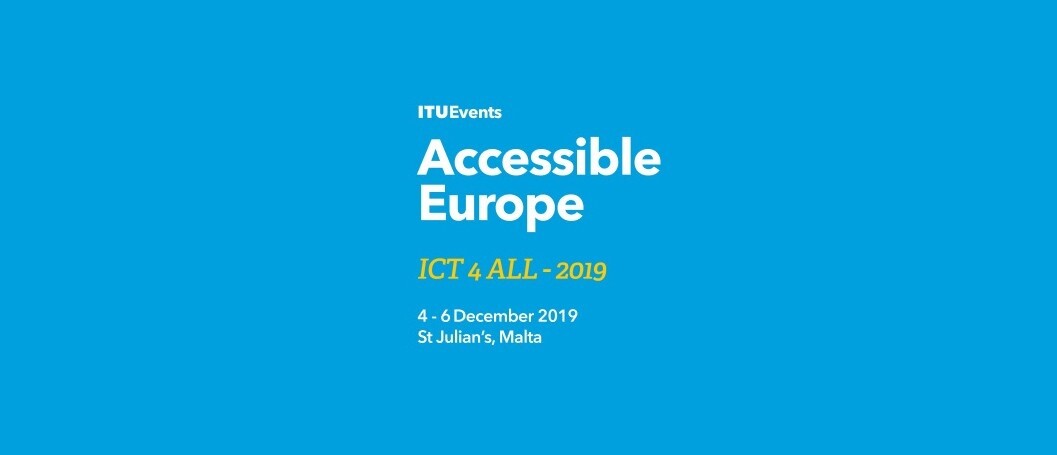 Accessible Policy and UKE's website among good practices at "Accessible Europe 2019"
Two of the UKE's digital accessibility initiatives were highlighted during "Accessible Europe: ICTs 4 ALL".
"Accessible Europe" is a regional initiative held by ITU that aims to ensure digital accessibility for all, especially for the persons with special needs. The event took place on 4-6th December in Malta and was organized in cooperation with the European Commission (EC).
"Accessible Europe" serves as a platform for sharing of good practices and as such enables collaboration between all the stakeholders.
UKE showcased two of the digital accessibility initiatives (in the following categories: ICT accessibility policies and Web Accessibility):
Accessibility Policy that is a set of guidelines for UKE's tasks implementation, in accordance with the law on persons with special needs.
UKE's website that uses various mechanism and therefore is made available for all (people with special needs in particular).
UKE's activity in the field of digital accessibility has been already recognized and awarded during the WSIS Prizes 2019 (project "Digital Accessibility for All" chosen as Champion in the "Enabling Environment" category).
The contributions are available on the "Accessible Europe 2019" website and will be also included in the Outcome Report published after the event.